Michigan Criminal Defense Attorneys
---
Michigan Criminal Defense Lawyer Jeffrey Buehner
Call Now For A Free Consultation About Your Case 248-865-9640
A Former Prosecutor with Over 22 Years of Criminal Law Experience. If you've been charged with a crime or you are under investigation for a crime, you need a criminal defense attorney that you can trust. A lawyer with decades of experience in criminal law, long-standing relationships with local prosecutors and judges and a stellar reputation in the legal community. You need attorney Jeffrey Buehner.
An Experienced Michigan Criminal Lawyer
Our law firm's attorneys are experienced criminal defense lawyers who have represented clients in courtrooms throughout Oakland, Wayne, Macomb and Livingston Counties. As a former prosecutor, and well-known defense attorney, Mr. Buehner has developed good relationships with judges, prosecutors and police officers throughout Metro Detroit. While Mr. Buehner has a long track record of success at trial, he also has the communication skills to negotiate the best possible resolution for his clients. Whether through trial or plea negotiations, Mr. Buehner  does everything possible to keep his client out of jail and to keep their criminal record clean.
Criminal Defense Strategy Tailored To Your Situation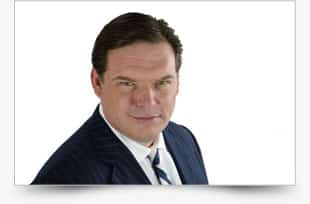 We understand that the facts in your case, as well as your personal and professional circumstances, are unique to you. Finding a solution to your criminal charges requires individualized attention. In order to ensure that our clients receive the highest level of legal representation, we limit the number of cases that we handle. Every client of our firm receives the personalized attention that they deserve.
Additionally, you will likely have many questions and concerns during your case. You will always receive prompt, thorough responses to any questions you may have. E-mail messages and telephone calls are always responded to in a timely fashion.
Making an informed decision about your criminal charge requires having access to all of the relevant information. We begin the discovery process as soon as we are retained and we will give you copies of everything we receive. You will be kept apprised of every detail of your case.
Irrespective of whether your case ends up going to trial, you want to know that your attorney can effectively argue your case before a jury if need be. Many attorneys simply don't have jury trial experience. That's not the case with Jeffrey Buehner: Mr. Buehner has tried and won cases in courts throughout Michigan both as a prosecutor and as a criminal defense attorney.  You'll have the confidence of knowing you've got a respected trial attorney in your corner when you are represented by Jeffrey Buehner.
Driving with a Suspended License
Computer Crimes
Uttering & Publishing
Operating While Visibly Impaired ('OWVI')
Operating While Intoxicated ('OWI')
Operating With a High BAC (a.k.a. 'Super Drunk')
Operating With the Presence of Drugs ('OWPD')
Minor Operating With a BAC ('Zero Tolerance')
OWI Child Endangerment
Criminal Sexual Conduct
Indecent Exposure
Use of a Computer to Commit Sex Crime
Any Sex Crime
Assault & Battery
Domestic Violence
Felonious Assault
Any Violent Crime
Minor in Possession of Alcohol
Vandalism
Breaking & Entering
All Juvenile Offenses
Michigan Courts
All Michigan Circuit Courts including Oakland, Wayne, Macomb, Livingston, Ingham and  St. Clair
All Michigan District Courts including Farmington Hills, Novi, Plymouth, Royal Oak, Livonia, Troy, Rochester Hills, West Bloomfield, Warren, Sterling Heights, Howell and Brighton
Family Court/Juvenile Court
Federal Courts
The Best Criminal Lawyers in Michigan
Whether you are a first time offender or an habitual offender; whether you are charged with a misdemeanor or a felony, you don't want to risk your criminal record and your freedom with just any Michigan criminal defense lawyers. You can afford the best criminal defense attorneys. Our firm offers payment plans and we accept all major credit cards. We'll try to find a payment plan for your situation.
For a free consultation with an experienced Michigan criminal defense attorney, call Jeffrey Buehner at (248) 865-9640 or fill out our Free Consultation form.
CREDIT CARDS ACCEPTED. PAYMENT PLANS AVAILABLE.